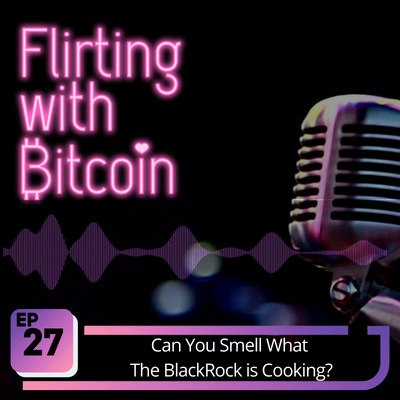 Aug 15, 2022 • 31M
⚡🪨 Ep 027 - Can You Smell What The BlackRock Is Cooking?
Every week Bitcoin enthusiast Ian Reis shares all he has learned with his wife Mandana Yousefi in a fun and flirty way. They try to keep each episode around 30 minutes; the perfect way to dip your toes into the Bitcoin community.
Are the wealthy about to become Bitcoiners? 
Ian breaks down how private equity firms like BlackRock impact shifts in the housing market and the newest way they want to preserve their clients' wealth. Mandana questions how BlackRock can "offer" Bitcoin as an investment option (can't anyone just buy it?) and what it means for the price of Bitcoin. 
Tools
Follow Us
Website | Twitter | Instagram | Ian's Twitter